Interview – Dark Ministry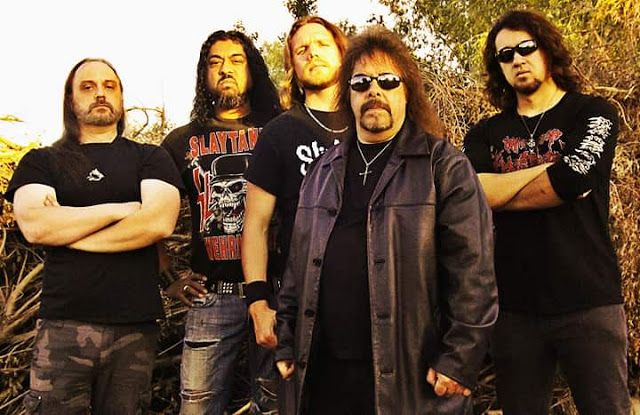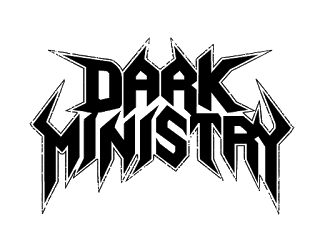 Dark Ministry was a great surprise for us, a great heavy/thrash metal band that features Rik Charron of Exciter fame. With the EP "The Sermon Begins" out, our introduction to the band, that was the perfect excuse (as if we needed any) to talk with the band. Rik Charron was Dark Ministry spokesperson. – Fernando Ferreira
WOM – How did Dark Ministry born? Tell us about how you guys got together.
Rick Charron – Dark Ministry was formed by me (Rik Charron) back in august 2015. I was out of Exciter and my manager (Heather Williams) said I should get back into the scene. I agreed so we started auditioning musicians. A few tried out prior to the actual formation of Dark Ministry but either they didn't have what I was looking for or they didn't have ambition to be in an original band. We've had a few recent members change since it was formed, but the way the band is now, it is focused, enhusiastic, professional and team players. A true unit of like minded musician with the same goals.
WOM – "The Sermon Begins" is a great introduction to the band. Did it turned out as you expected?
RC – It turned out very close to expectations. We are pleased with the EP's overall sound and quality and it is a great introduction into Dark Ministry's sound and power.



WOM – The EP feels like a kind of introduction to the debut album. Is it in the making? When can we expect it?
RC – The EP was recorded so that world could experience what Dark Ministry is all about .. Straight up powerful metal with memorable hooks and riffs. Yes we are currently in the early stages of recording our full lenght album which will be even more powerful than the EP. It should be ready for release by the end of summer 2017.
WOM – You were the drummer for Exciter until 2014, on year before Dark Ministry was formed. Is this band the one that Exciter should've been?
RC – No. Dark Ministry isnt at all like Exciter nor did i want it to be. Dark Ministry is much more intricate and complex. We utilize all of the band members' various influences to create the songs, everyone has input in the song writing process unlike in Exciter were its mainly only one person's vision and song writing. In my case i have much more freedom in my drumming in Dark Ministry than i had in Exciter.
WOM – How about influences? We can sense a little Metallica here and there but is it a conscious influence? What are the influences you have?
RC – Well, we dont see the Metallica influence in there but we do have varied influences and we put them all together to sound as original as possible. What we want is that when people hear a song they know right away that it's Dark Ministry.
WOM – How about live activity? Can we expect to see you guys play live, specially in Europe?
RC – We have played a few shows with the likes of Blaze Bailey, Iron Kingdom, Razor and Cauldron here in canada. We are preparing for a European tour in support of Vendetta and there's other interest for us to play one off shows here and there and a possible tour of South America. We want this band busy and for us to play festivals as soon as possible.
WOM – Is this a good time for Heavy/Thrash Metal? Do you feel the scene stronger than ever?
RC – The scene is growing again but to say its stronger than ever , no, not yet. There is pockets of cities and countries that metal has made a huge resurgence but its still not as strong as it was in the 80's. But I do think we are coming out at just the right time and we hope to be a prominent influence on its resurgence.
WOM – Thank you for your time and best of luck for the future
RC – Thank you very much and we hope to see you on the road soon.
Support World Of Metal