Klogr announce title and release date of new album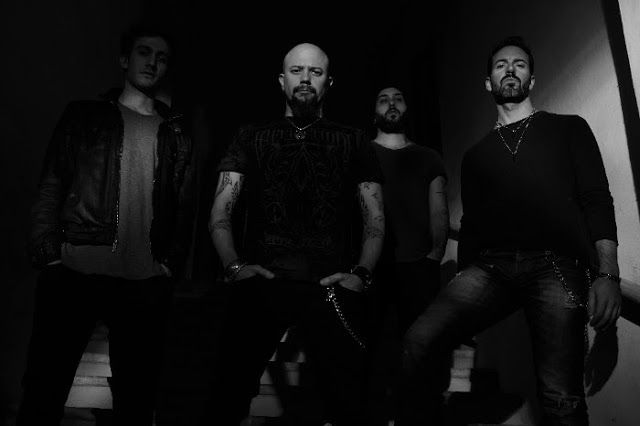 With two albums, a DVD and 23 dates supporting Prong on their European tour, the alternative rock metal band, KLOGR, is back, heavier and more powerful than ever. Today the band announces its third full-length entitled "Keystone", scheduled to be released on October 6th, 2017 on Zeta Factory.
Coinciding with the announcement of the release of "Keystone", KLOGR launch the video of the first single "Prison Of Light".
Watch it below
"Keystone, is a central point of a system, a doctrine, a school of thought, a series of events" says the mastermind Rusty, "the new album is the perfect representation of our work, what we believe in and what we want to express with our music."
"Keystone" has been registered at Zeta Factory Studio and mixed at Mainstation Studio in Toronto, Canada, by David Bottrill (Peter Gabriel, Kid Rock, Smashing Pumpkins, Tool).
"We decided to work with a producer like David to reach a turning point in our discography" comments Rusty, "David brought something that was missing in the band, an outside view focused on music and not on what is "trendy". His incredible musical sensitivity and his professional experience led us to challenge ourselves and to experiment new solutions that gave the album a unique power and personality. We are really proud and satisfied of the result, this is our best work ever. We hope you will enjoy it!"
Purchase "Prison Of Light" digitally:
Support World Of Metal