Ritual Productions introduces new signing Ancient Lights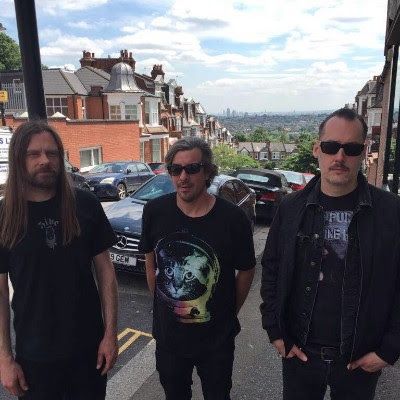 Ritual Productions have a new offering for the masses – Ancient Lights – comprised of members from esteemed bands of the darkened palette, 11PARANOIAS, Ramesses, 5ive, INTRCPTR and Switchblade. The origins of our new signing comes after 13 unholy years of jammed discourse and psychic plotting between Adam Richardson (11PARANOIAS, Ramesses) and Ben Carr (5ive, INTRCPTR), with the optimal addition of Tim Bertilsson (Switchblade) catalysing the final reality of this band.
The band met in the early 2000s whilst playing shows together and they envisaged a future musical project…however distant that may be. 2017 now sees the manifestation of such surreptitious sonic scheming and the subsequent integration of the members within a united space – considering the trio all live in different countries. The band recorded their debut "RITE" in North London under the spell of the summer solstice sky which is currently in the mixing process. Prepare to be suffused!
Support World Of Metal